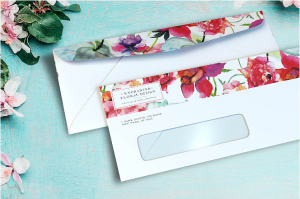 Does your company use an envelope for sending correspondence? The envelope is more than just the tool that will keep your letter even more secure as you send it to your top clients and potential clientele. It also serves as your company's marketing tool as well. With the right envelope design, not only will you be able to keep clients interested in the business that you provide but it could also get your people to look into what else you can offer.
Will a printer and copier do the trick?
The right envelope could carry with it a wealth of ideas and can conveniently communicate this with the right people. How do you your clients feel whenever they receive an envelope from your company? Are they excited to open it? Or is it one of those business envelopes that get junked even before they are opened? If you'd prefer to be the former, then now is the right time to rethink the printer you're using for your envelopes.
How are envelopes made?
When looking for the right printer for your envelope, it is important to look into how they are made. They all begin as a flap of paper until they are folded and come out as the envelope that you usually send out. The process of making an envelope from a flap of paper is not that complicated, but it has to be seriously considered when making design specifics. You don't want important information to be printed right where the fold is, right? If it does get printed there, it defeats the purpose of becoming a source of information for your clients even before it is opened.
Is it best to print on the envelope before they are made or after? If you want it to be economically efficient and designed, then you will have to go and print it right after the envelope is made. In that way, you'll be able to see the final product and not cause any damages to it even before it gets out of the office and sent to your clients. The ink on the envelope may get damaged as the flaps need to be glued together in the process.
What do you look for in printers for envelopes?
There are a number of factors that come into play when choosing the right printer for your envelopes. Here are some of the most important ones in a list:
First, a copier that comes with the printer should be considered first. Not only does this multifunctional device serves its purpose, but it is also able to deliver other functions as well. The best thing about multifunctional printers is the fact that you get all the technology for the price of one. There is no deal better than that, right?

Second, when buying a printer for your envelope, you have to be careful with the type of printing it uses. Does it use ink or cartridge? The difference between the two may be too thin, but there will always be the better printer for envelopes. An inkjet printer will be able to print out all the colors vividly. They make out really beautiful prints. On the other hand, a cartridge printer will be able to make those bold letters and black and white prints so beautiful they are attractive on their own.

Third, a good printer for your envelope is the one that allows you to play with the design you intend to use for your envelope. Can you imagine what you can do with that little space when given the chance?
Knowing all the considerations you need to make in choosing the right copier Los Angeles machine for your envelope will give you enough room to decide. You don't have to be in a hurry in making one. You just have to take your time so that you can make the right choice.